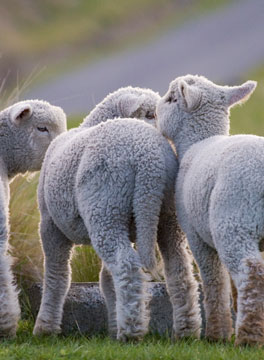 Before the lambing starts you need to make sure the sheds are cleaned right back to the concrete and fresh bedding put down. Individual pens need to be cleaned out and disinfected between each ewe to prevent disease from spreading.
Colostrum checks – a lamb is born with no immunity of its own so you need to make sure the mother has colostrum and that the lamb gets it within six hours of life. If the mother doesn't have any you can use the powder colostrum available. A lamb needs a good 50ml of colostrum per kilo bodyweight.
This was taken from our February 2020 news article, which also contains information on Rotavec Corona virus vaccine prices.